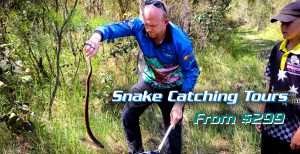 Have you ever wanted to experience what it's like to be a Snake Catcher for a day!?!?
From January 1, 2020 you can!
This is a world first tour and was something that took us a while to achieve and finally we are stoked to be able to provide this awesome experience to the public
Whats included:
– Experience first hand a day in the life of a Professional Snake Catcher here on the Sunshine Coast!
– Get up close and personal with the Snakes of the Sunshine Coast
– The chance to touch and handle non-venomous snakes
– Personal Photographer and Videographer to capture your day and experiences
– Snake Catcher Merch Pack
– Ride along side the team in the snake mobile all day
– Fully Licensed and Insured
We obviously have the appropriate permits and insurance to provide these awesome day tours and cannot wait to have you join us on our tour
BOOK BELOW: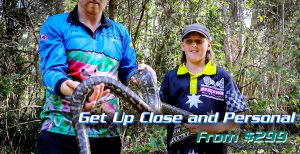 Tours are no longer available for the season! Please check back soon for future bookings and availability …. sorry for any inconvenience
You can Contact Us for any inquiries 😊